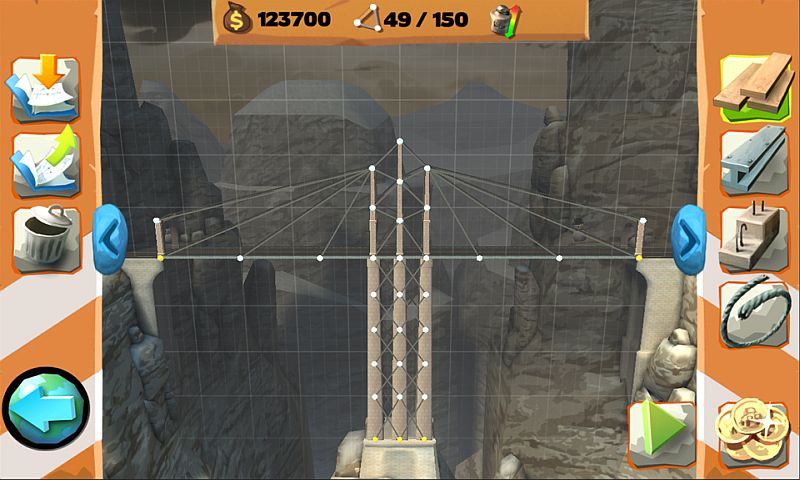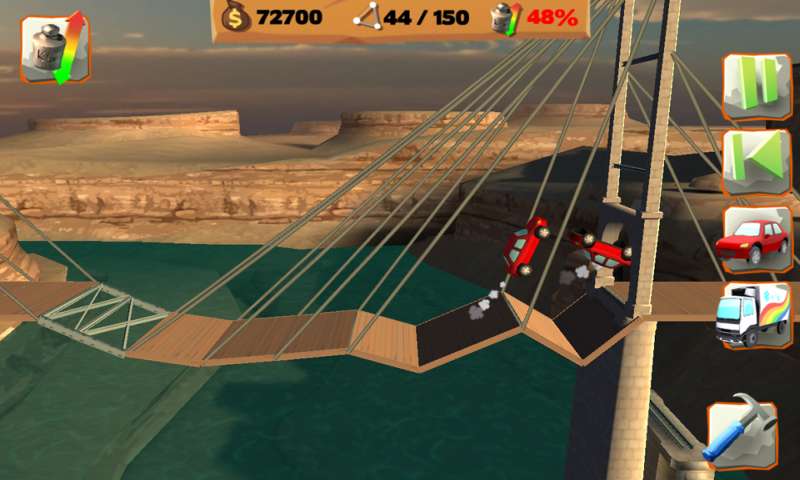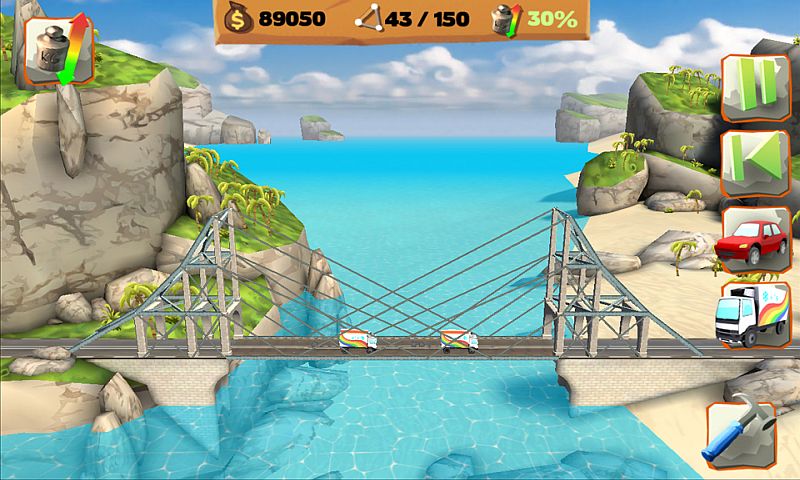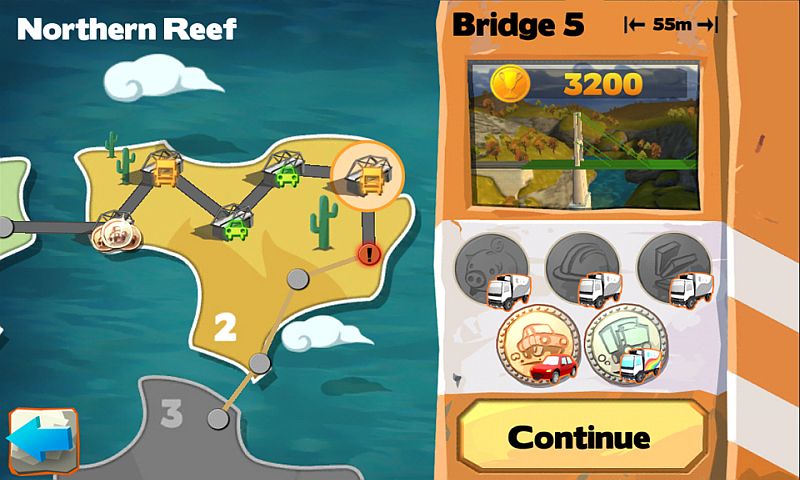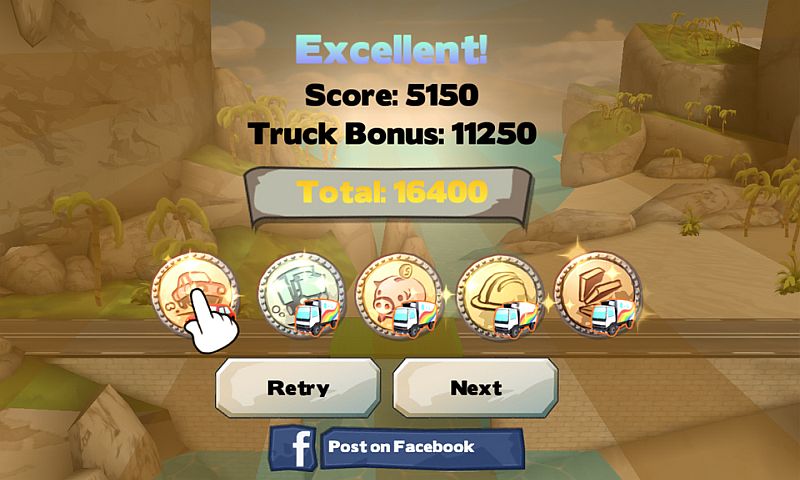 Easy for the newbies, challenging for the masters
Bridge Constructor Playground offers an easy entry to bridge building including an extensive tutorial, a free-build mode and each level offering five challenges to master instead of just two.
Tackle each level without constraints and freely build your bridges to move on to the next level. If you want to enter the next island however you have to win a certain number of badges that can be earned in the levels. The badges belong to different categories that offer different challenges: safety badges demand to stay below a certain maximum stress amount, whereas material badges require the use of only certain materials. All in all, the game offers 160 challenges to master (on four islands)!