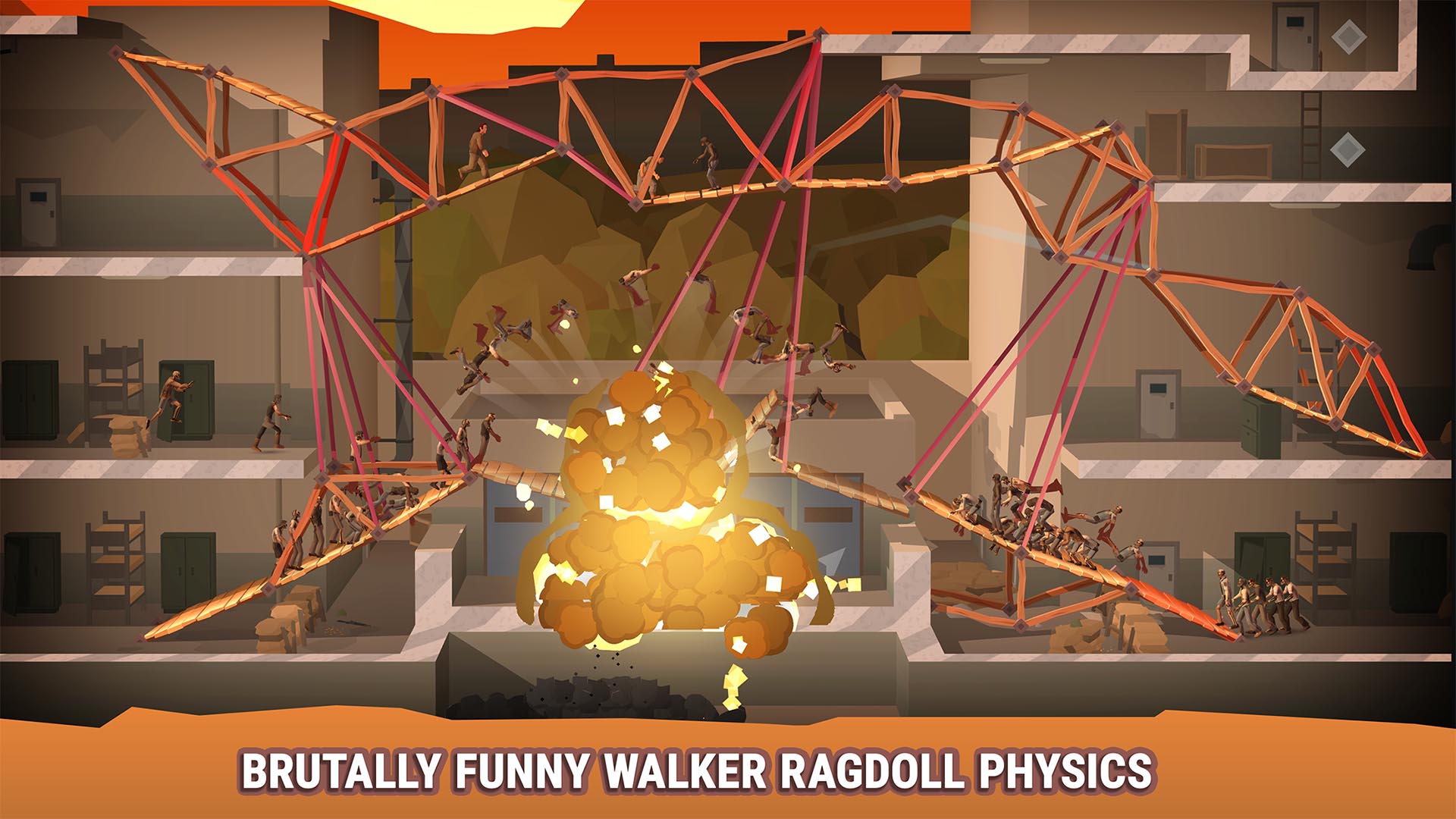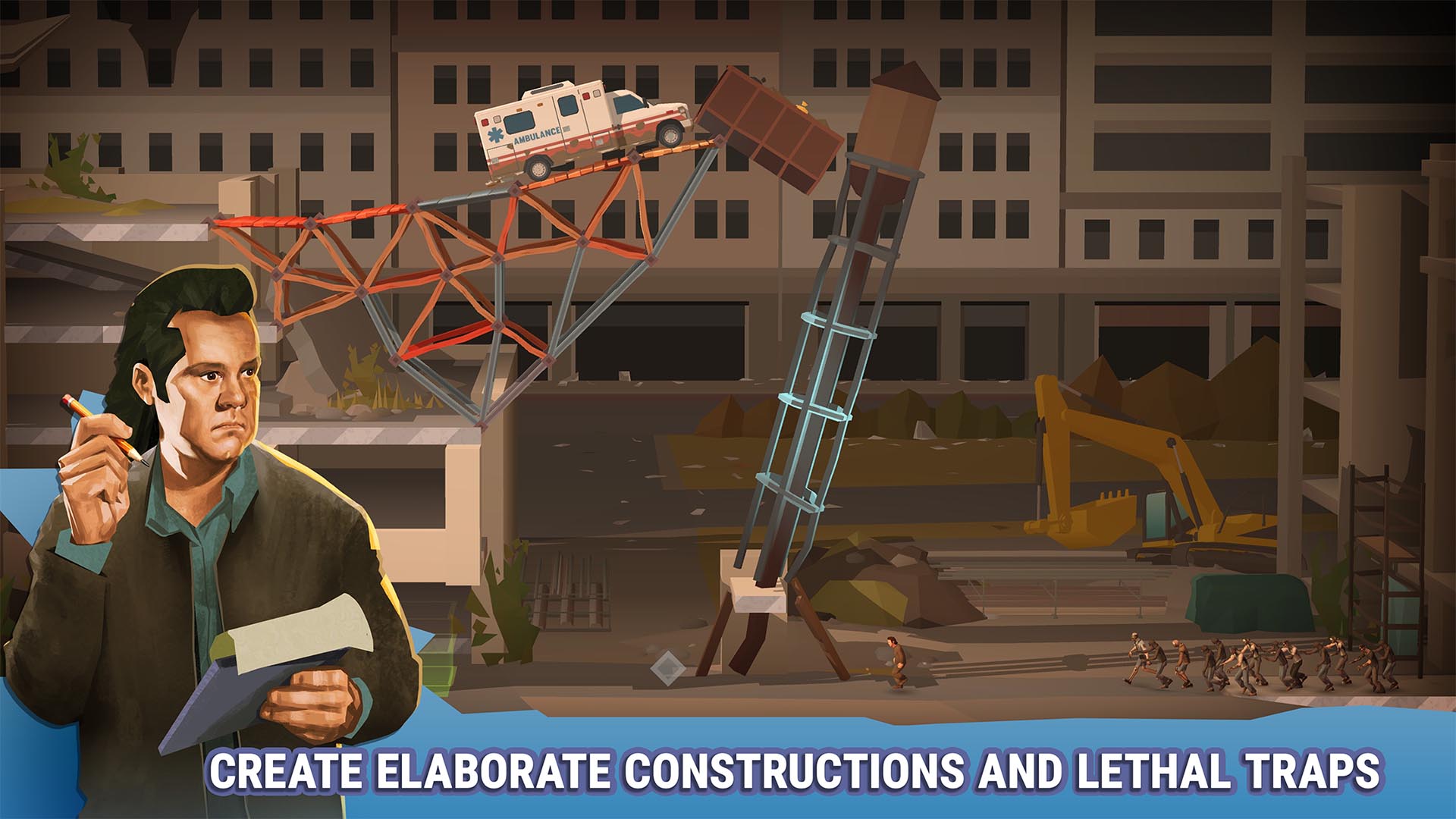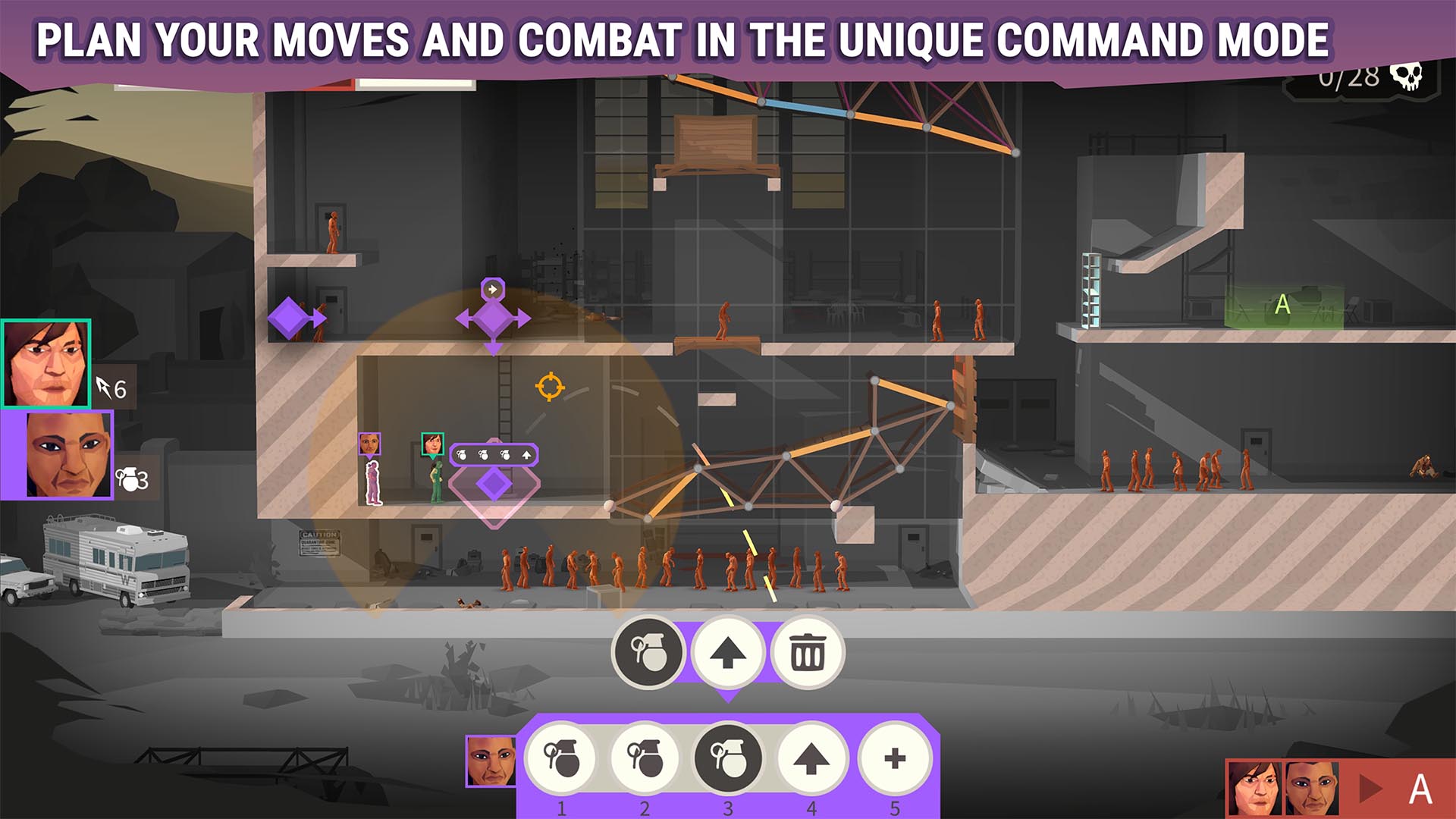 Build Bridges, Kill Walkers!
Experience the fun of KILLING WALKERS using the POWER of your BRAIN!
Team up with Daryl, Michonne and Eugene from AMCs original TV show The Walking Dead to create safe passages for the survivors and their vehicles while building lethal traps to eliminate hordes of walkers.
Enjoy plenty of unique features like the new Command Mode, where you plan the moves of your pedestrian hero units to successfully accomplish their dangerous missions.
Use movable level objects, explosives and baits to lure walkers into lethal traps. Enjoy a physics-based frenzy with hilarious ragdoll animations as walkers succumb to the forces of gravity.